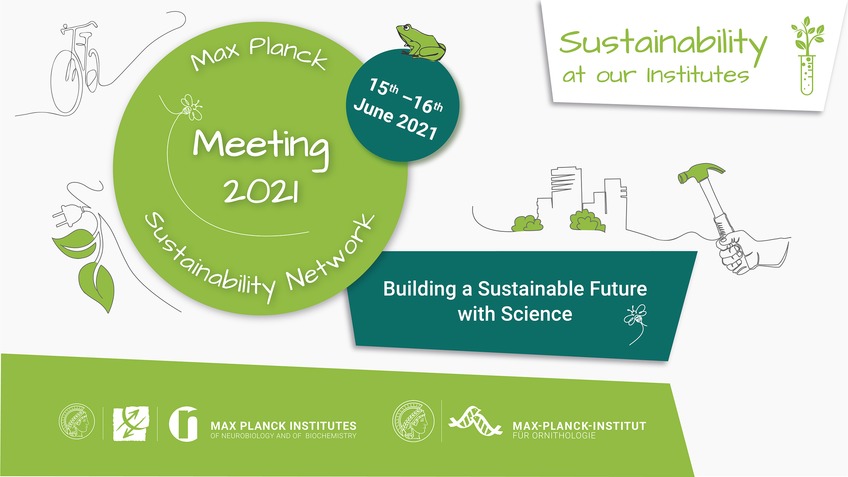 General Information
Important information for your participation
We are constantly adding to this page - if you are looking for any information, please check here. If important information is missing, please let us know: mpsn2021@biochem.mpg.de
Programme
Please make yourself familiar with the programme and check for possible changes.
Hidden page with connection details
In addition to this page, you also received a link to a hidden page ("Confidential Information") by email. On that page, you will find the connection details to the conference. In case you did not receive such email, write us to mpsn2021@biochem.mpg.de.
Preparation of your contributions
Please prepare your contributions:
Conference technology Gather.Town + Zoom
The central platform of the conference is Gather.Town: all conference participants can meet there, interact, view posters, receive information, participate in games, and all events (including the lectures and workshops in Zoom) can be reached directly from there. in Zoom) can be reached directly from there. You will find the access to Gather.Town on the hidden page, for you which you have received the link by e-mail.
The lectures and group discussions will take place in Zoom. In case of technical problems with Gather.Town, these can also be reached via direct can also be reached via direct Zoom links, which you will find on the hidden page to which you have received a link by e-mail (see above).
Instructions and help for Gather.Town
We set up a page for you with instructions of how to use Gather.Town and to explore the venue. You can also obtain more help after joining Gather.Town at the help desk.
Help Desk
For questions during the event, the central help desk in Gather.Town is available as well as our conference address available: mpsn2021@biochem.mpg.de
Social programme
To ensure that the social component is not neglected, there is a small social programme - check it out!
Recordings
Please note that some parts of the meeting will be recorded with announcements. We may also record some short overview video clips from Gather.Town and will announce the start and end of the recording in the Gather.Town chat.
Conference language
While most of the presentations will be in English, we do not impose any restrictions on the choice of language. You can discuss and chat in both English and German. If you are the person presenting your sustainability group, you can do so in English or German. This also reflects the cultural diversity of the Max Planck Society and our desire to maximise the inclusion of colleagues within our network.
Conference etiquette
Please mute your microphone when you are not speaking and ask short and concise questions. If you are heading for a second question, be aware if there might be someone there who hasn't had a chance to ask their question yet. Of course, please always be nice, friendly and polite to your fellow participants, and have fun over the next two days! :-)
Twitter
Tweet eagerly about our event with the hashtag #BuildingSustainableScience
As a first tweet, you can take a photo of yourself and add why you are participating in this networking event.