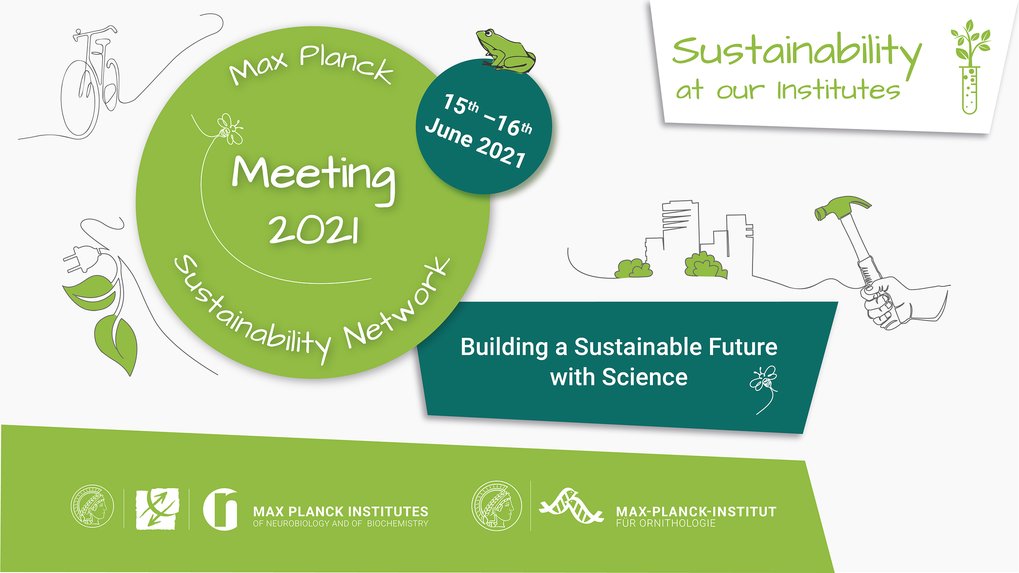 Your Contributions!
Presentation of the sustainability groups, posters and discussion groups
Presentation of the sustainability groups
We would be pleased if each of the sustainability groups could be briefly introduced by a representative using a slide presentation (powerpoint etc.). This should be less about specific sustainability topics and more about you as a group.
Max. 2 min
Max. 3 slides

Who are we? Brief overview of members
What do we do? Short overview of topics & activities - you can refer to posters of your sustainability group.
If applicable, special information: our group outing, our great website, cooperation projects with other institutes, our contribution to the Christmas party etc.
Please indicate in your registration, if your sustainability group would like to introduce themselves briefly. This information should only be provided by one participant in the registration process to avoid duplication - check with each other!
Poster
In our poster session you can present projects & activities on sustainable science operations at your institutes. These can be completed or current projects, but also those that are only in planning or exist simply as an idea , e.g.
Waste separation
Garden design
Employee surveys
Planning of photovoltaic systems
Bike sharing systems
etc.
Please indicate in your registration whether you would like to present a poster. If there is more than one authors for a poster, only one participant should register the poster to avoid duplication.
Discussion boards
We get new input in the keynote presentations, and we don't want it to go to waste. That is why we have planned discussion groups at the end of our network meeting, which will take place in parallel and in small groups. These are to focus primarily on the topics of the main presentations, but we can also offer discussion groups on other topics if there is interest. In these discussion rounds we want to we discuss
what the information on the respective topics means for us in the Max Planck Society.
which concrete measures and actions can be derived from it and
what we, as the Max Planck Sustainability Network, can contribute to this
We need moderators for these discussion groups. The tasks of the moderators are:
No preparation, no presentations necessary
Moderation of the discussion (who speaks when)
Ensuring that someone takes notes
Briefly present the results of the discussion to the other participants (you can choose whether it is in German or English).
Please indicate in your registration whether you would be able to moderate a discussion group, and if so, on what topic.